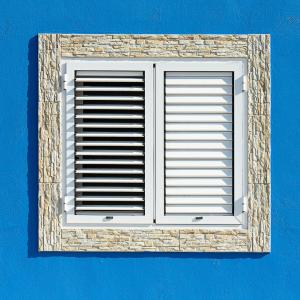 In the world of vinyl shutters and other variants, wood shutters still remain quite popular. The classic design, elegant, natural finish and quality can really add to the aesthetics of your room and house. That being said, it does require constant maintenance, including cleaning, painting and staining after a few years. The re-staining process in itself is quite extensive, which involves removing the older layer of paint or stain, sanding the shutter evenly, and then applying the new stain. In this blog, we will observe the importance of sanding when it comes to staining these window shutters.
Why Sanding Is Important For Wood Shutters?
1. Thoroughly Removes The Previous Layer Of Paint
Paint stripping is often done chemically as it is an effective process. However, no chemicals can guarantee the complete removal of paint or stains. To do the job thoroughly, it is important to process the window shutter further through sanding. This, in tandem with chemical stripping, is enough to remove the previous layer completely.
2. Makes The Surface More Uniform
Over time, your window shutters can endure scratches, cuts and small bumps. Leaving them on the surface will lead to poor staining. However, sanding solves this problem easily by evening out these blemishes and making the shutter's surface uniform.
3. Allows The Stain To Go Deep Into The Surface
Apart from evening-out odd cuts and bumps, sanding also opens more pores due to its abrasive nature. This helps the stain to penetrate deeper into the shutter's surface and gives it a perfect finish.
Therefore, sanding is essential to stain the wood shutter properly and maintain its beauty for a long time.
California Shutters is a proud, family-owned business that has extensive experience in making and installing custom shutters in Toronto and surrounding suburbs. Known for our excellent service and innovative solutions, you can contact us today for a consultation or a quote regarding your windows.