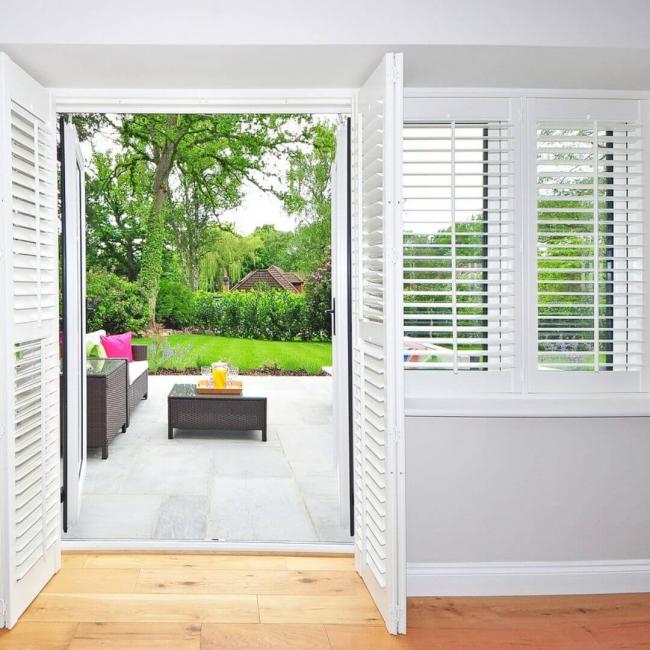 Most plantation shutters today feature a louvre. It is a slat that runs along the length of the window shutter. It offers numerous benefits to the modern shutter when compared to its conventional counterpart. California Shutters, a manufacturer of wood shutters in Toronto explores 4 such major advantages in this blog.
4 Merits Of Louvered Window Shutters
Excellent Ventilation
A well-ventilated home is a necessity, as damp places can become a hotspot for mould and diseases. However, with a proper air flow in the room, this can be easily avoided. And louvered window shutters are perfect for this purpose. The slats can be tiled up or down to let in an adequate amount of air, which is a blessing in the warmer climates. However, it also offers complete control over ventilation. Thus, during winter, the slats can be shut tightly to insulate the room.
Control Over Privacy
Those concerned with privacy can always opt for options such as solid window shutters. However, it is nowhere as versatile as louvered ones. The louvers can be easily controlled to conceal the room as much as possible without completing closing or blocking out the window. This makes this type of window shutters an excellent choice for those who crave privacy but also value a good view.
Timeless Aesthetic
Not only are these window shutters functional, but they are also aesthetic and timeless. While certain styles have gone out of fashion, louvered shutters remain in vogue, and due to its practical and minimalist design, remains a classic choice for most homeowners.
Easy To Clean
Lastly, these windows are simple to clean. Simply move the louvers around and wipe on both sides with a dry cloth. Regular cleaning sessions like this will prevent dust buildup and keep the shutter looking brand new.
The Original California Shutters is a wood shutters manufacturer in Toronto, ON. From the initial design to the manufacturing, all the magic unfolds in our facility. Moreover, we intentionally resorted back to the traditional method of sanding each louver by hand and gave up on the use of sanding equipment, reducing our carbon footprint even more. Get in touch with us today and get a quote for your window shutters in Toronto.