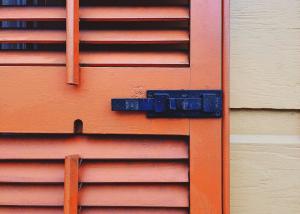 Having the right custom shutters in Toronto can perfectly compliment your décor. Aside from the dramatic change in aesthetics, window treatments allow control over the amount of sunlight and fresh air that enters the room. Window treatments are also designed to maintain your privacy and reduce the noise from outside. With custom shutters, you get a window treatment that matches your windows.
Choosing the Right Window Treatment
A largely noticeable area of the room is near the windows and window treatments are used to create the right brightness while maintaining the privacy you deserve. Window treatment is an important part of interior design which means it must be chosen to blend well with the space as well as its furniture and décor. You can easily find a wide range of window treatment in the market but having customized window coverings will make sure that it adds a touch of elegance to the room. Curtains, drapes or blinds are good options but nothing beats the appeal of custom shutters in Toronto. When you have the shutters customized, you do not only gain a window treatment that matches with your décor, but they can increase the value of your home.
Window treatments should allow you to see the view outdoors while maintaining your privacy. When you live in a home where the view is obscured by buildings or other objects, you can opt for custom shutters that will completely block the view from the outside. However, if you live in an area where the windows face a beautiful environment, you can choose custom shutters that will allow you to enjoy the beauty of the outdoors without compromising your privacy. Shutters are a popular choice among homeowners because they can be easily controlled through louvers. Customizing the shutters will allow for separate control of the top and bottom louvers, a very essential feature when you need your privacy during the evening. During the daytime, you can close the bottom louvers while leaving the top louvers open to allow the sunlight in. This is an important function of shutters that cannot be gained with curtains and drapes.
Before you make a decision, make sure that you take into account several important factors. Try to visualize a window treatment that will blend with your décor. For example, you can opt for custom shutters in Toronto that are painted to match the color of your walls. Cost should not be the basis for your choice because window treatment is an investment that is definitely worth the money considering that it will enhance aesthetics without the need to remodel your living space. Window treatment must be carefully chosen according to your location because of the need to control the amount of sunlight that may damage your furniture. Remember that window treatments are not only for décor but they should function as the need arises. While you have a lot of choices, customization will allow you to get exactly what you want.