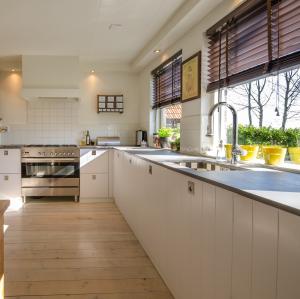 Windows are one of the most important aspects of your home.
They allow the light to come, they let you experience cool breezes at your leisure, and see beautiful views outside your house. Unfortunately, they are often overlooked and left uncared for. Without the right texture and covering, your windows can look very boring and make your home appear lacking in colour or style. This is where various window treatments can help bring your home to life, and window shutters can be one option. However, to give you more options, here are the top three most common window treatments you can look into.
Drapes
Just like curtains, drapes are made from fabric that can be hanged on curtain rods just above your window frames. They can be pulled across or stowed aside to control the light coming in. They also come in so many different types and styles that you can choose one to fit the colour scheme and design of your home.
Blinds
Blinds are quite similar to window shutters in that they can also be very functional and decorative. They can be installed inside your windows and also come in various designs and styles, giving you plenty of choices in terms of decoration purposes. They can also help change the look and feel of your home, depending on the style and colour you choose. Blinds often have vertical and horizontal slats and can be made from different materials like bamboo, PVC, metal, and wood.
Shutters
Window shutters, especially those from California Shutters, are a perfect option if you want both an eye-catching design and high functionality. They are by far one of the most functional window treatments available. Plus, they are the only treatment that can be installed both inside and outside of your windows while still serving both purposes of function and aesthetics. And just like the rest of the treatments, they also come in various styles, colours, and designs, making you choose one that fits your home.
If you're ready to update your home with new window treatments, The Original California Shutters have decades of experience designing and installing quality window options. Contact us today to find the right window treatment for you!