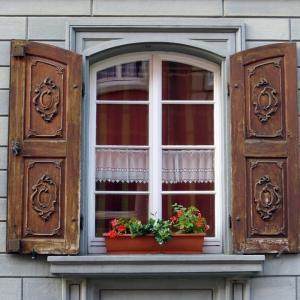 Window shutters can improve the aesthetic quality of any home or establishment. There are a wide variety of shutters in the market, the most prominent being wood shutters. Known for their rich grains and natural finish, wood shutters can last decades if manufactured properly, and a very important part of making them is sanding. It is a process wherein the wooden surface is processed with an abrasive material to remove any irregularities that can occur after cutting. Moreover, there are two primary ways to sand shutters, either by hand sanding or by using a machine. In this blog, California Shutters, a premier shutter manufacturer in the GTA, will explain why it is necessary to perform this process by hand.
2 Reasons To Perform Hand Sanding
Lustrous Finish
With the advent of sanding tools and machines, many have forgotten the art of sanding wood by hand. However, it has some very important aesthetic benefits. For one, it creates a lustrous finish which is quite difficult to replicate via machine. This is why California Shutters diligently follows this technique to create aesthetically elegant wood shutters.
Increased Accuracy
As good and fast as the sanding machines are, they are not completely accurate. This is why it is necessary to sand shutters by hand after machining to remove any lingering bumps and scratches on the surface of the shutter. Moreover, for some customized shutters involving curves or unusual shapes, it is not possible to sand these areas with a machine. Therefore, hand sanding offers more accuracy and accessibility despite being time-consuming.
Lastly, sanding by hand also makes it easier to paint the window shutters. Thus, you get quality wood shutters with your favourite colour or stain that lasts decades.
California Shutters is a proud, family-owned business that has extensive experience in making and installing custom shutters in Toronto and surrounding suburbs. Known for our excellent service and innovative solutions, you can contact us today for a consultation or a quote regarding your windows.